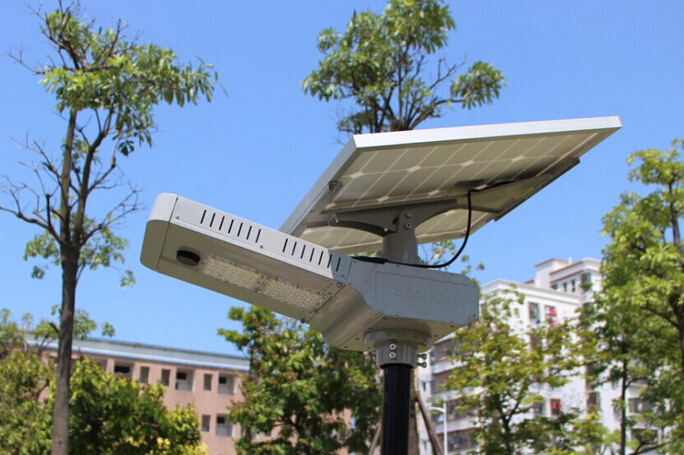 Advantage:

1.Wireless application-Integrated solar panel, LED, lithium battery, micro-controller and other accessories into one system, simple and stylish.
2.Micro-computer controlled-Combine light control system and time control system perfectly, ensure whole system more energy-efficient.
3.Easy installation-No power required, no cables required, easy installation in 5 minutes.
4.Solar panel adjustable-Adjustable in vertical and horizontal direction, ensure maximum efficiency of solar energy conversion.
5.Good heat dissipation-Solar panel, battery and light body do not connect directly, they will not conduct heat to each other, to support good heat dissipation and long lifetime.
6.Extreme light-Light efficiency reach 160lm/w, at same illumination, lower watt available.
7.Lithium battery-Adopt lithium battery to replace traditional gel battery, longer lifetime.
8.Modular design-All components are modular design and in standardized production. Battery can be easily replaced if needed.
9.Low cost-Compared with traditional solar led lights, much lower cost, easy to transport.
Parameters: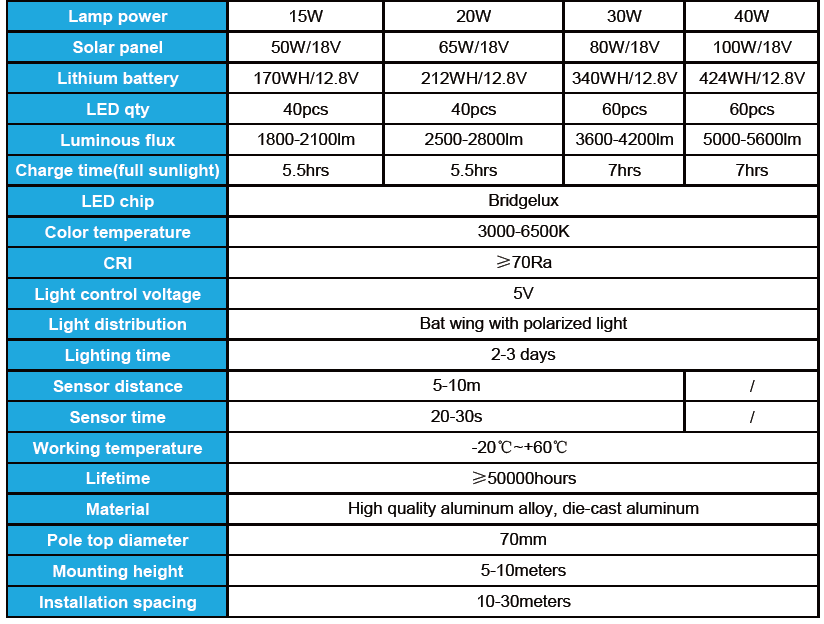 Installation diagram: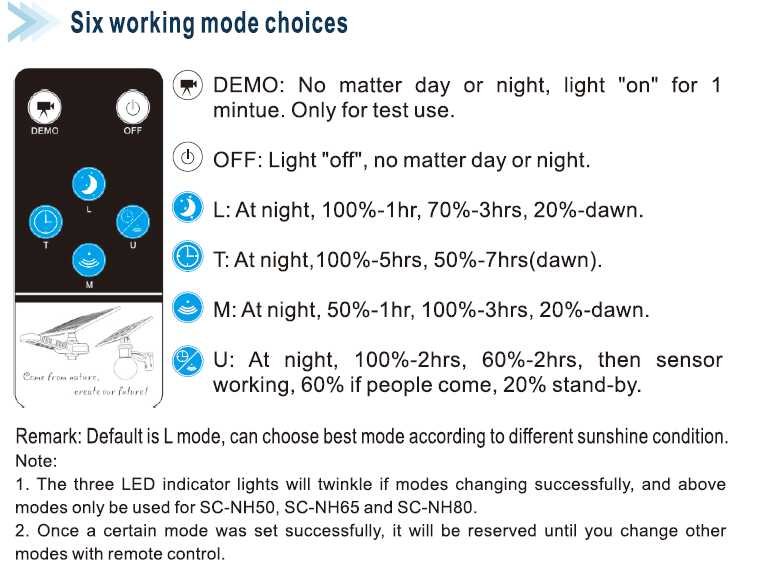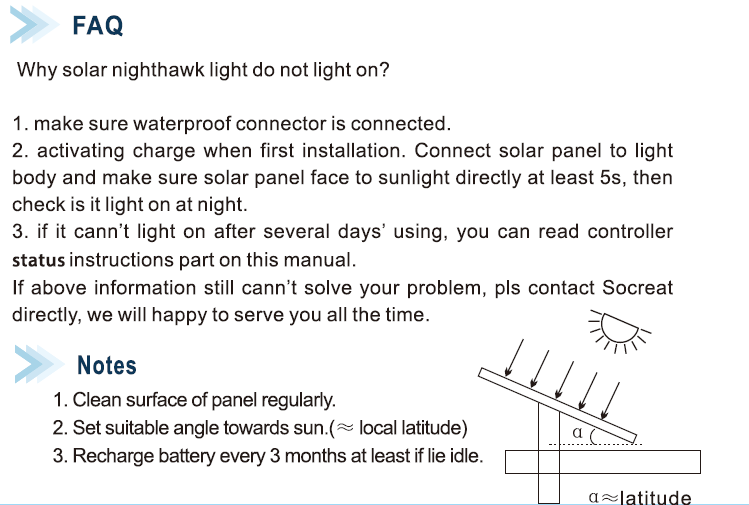 Applications:

Widely used in Rural road, Courtyard, Villa, Park, Square, Farm, School, Factory, Slow lane etc...the
places where need outdoor lighting and with enough sunshine.