Advantage:

1.Remote control-Simple operation, change to different modes easily.
2.Wireless application-Integrated solar panel, LED, lithium battery, micro-controller and other
accessories into one system, simple and stylish.
3.Micro-computer controlled-Combine motion sensor system, light control system and time
4.Easy installation-No power required, no cables required, easy installation in 2 minutes.
5.Solar panel angle adjustable-Adjustable in vertical and horizontal direction, ensure
maximum efficiency of solar energy conversion.
6.Lithium battery-Adopt lithium battery to replace traditional gel battery, longer lifetime.
7.Modular design-All components are modular design and in standardized production.
8.Long time working-Working continuously for 2-3 rainy days.
9.Low cost-Compared with traditional solar led lights, much lower cost, easy to transport.
Parameters: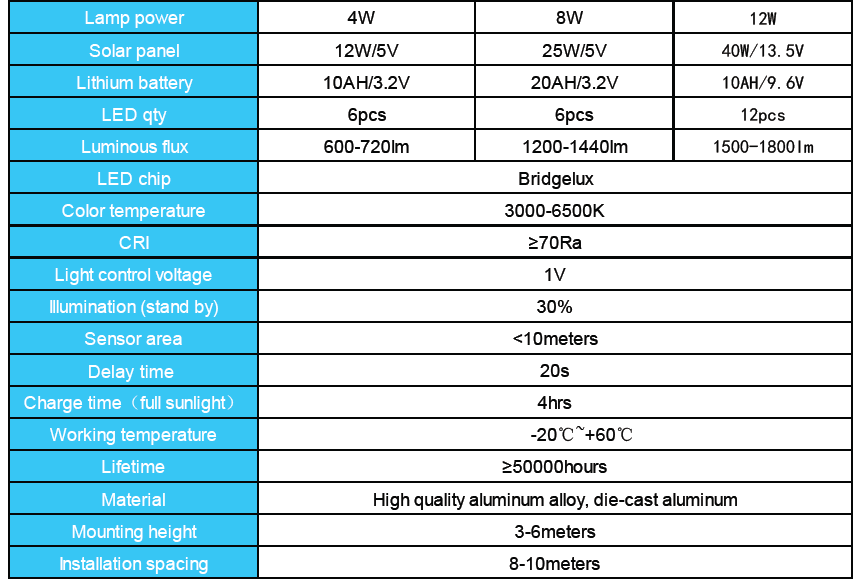 Installation diagram: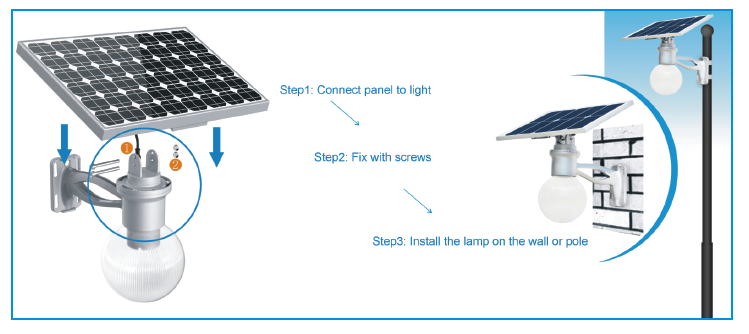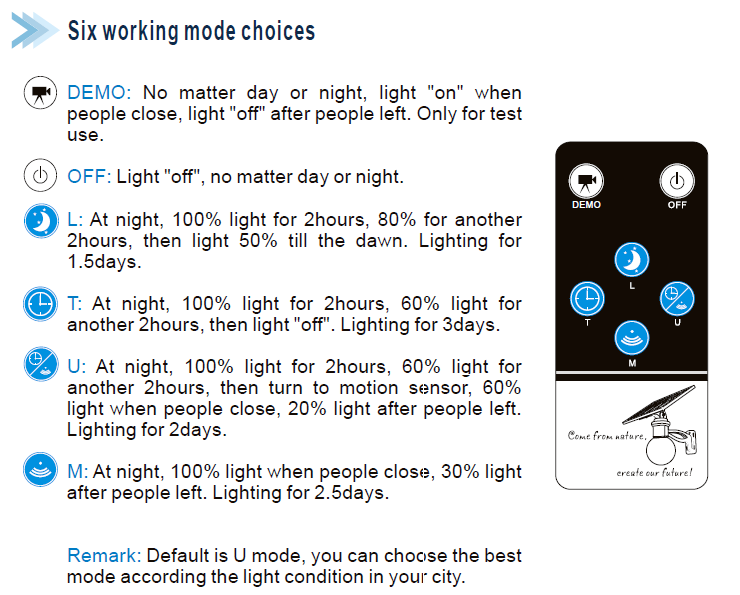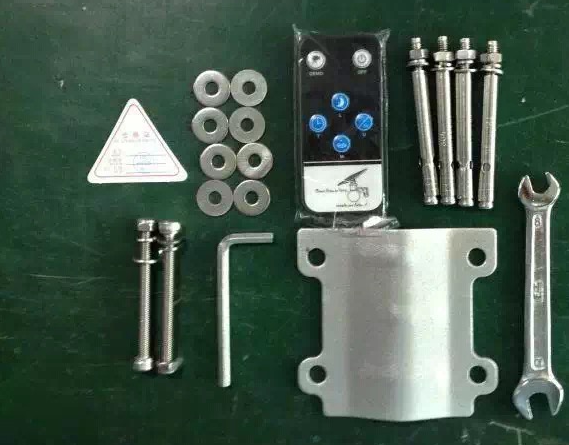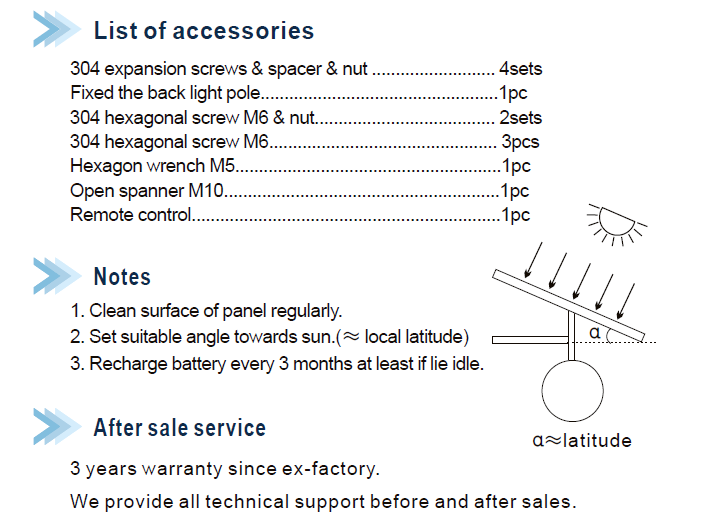 Applications:

Widely used in Park, Villa, Village, Square, Courtyard, Farm, School, Desert, Prairie, Path etc...the places
where need outdoor lighting and with enough sunshine.